VA-AS Management is a full service sports management and representation agency that focuses on promoting athletes' aspirations on and off the field. VA-AS was founded by Sasha Ghavami, NFLPA and CFLPA Certified Contract Advisor since 2015 and 2013 respectively. While providing a full range of services for its clients, VA-AS takes great pride in establishing close relationships with its clients and making sure that their professional goals are met in all spheres, not just in their sport.
Sasha is an attorney and an NFLPA and CFLPA Certified Agent. As a kid, Sasha's dream was to become an agent in professional sports. After graduating from Law School in 2013 from University of Montreal, he got his first opportunity in the professional sports representation and management business with his first client, Laurent Duvernay-Tardif. Sasha has worked with him ever since, including assisting Laurent in the whole process leading up to the 2014 NFL Draft where Laurent was selected 200th overall in the 6th round by the Kansas City Chiefs, becoming the first Quebec-born player to be drafted in the NFL since 2001. Following this, Sasha was able to build a strong foundation of clients who play in both the NFL and CFL.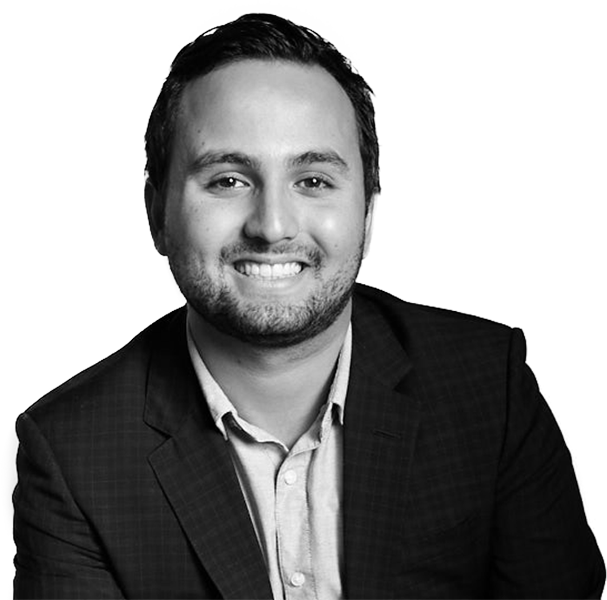 Sasha's legal background and experience has proven to be a valuable asset in his career as an agent. He has negotiated over fifty (50) contracts in the CFL and NFL, providing solid insight and advice to his clients. His mission is to assist players in their careers as pro athletes and more importantly, as individuals looking to strive once their athletic careers are completed. For him, the most interesting part of this business is the relationships that are built between the athletes and him. This is not just a business, these are people's lives, careers and aspirations. This vision has helped Sasha found VA-AS Management Inc. in order to assist more athletes in their goal achievements, ahead and after sports.